Copper Culture
Regular price
$99.99
Sale price
$89.99
Unit price
per
Sale
Sold out
Share
View full details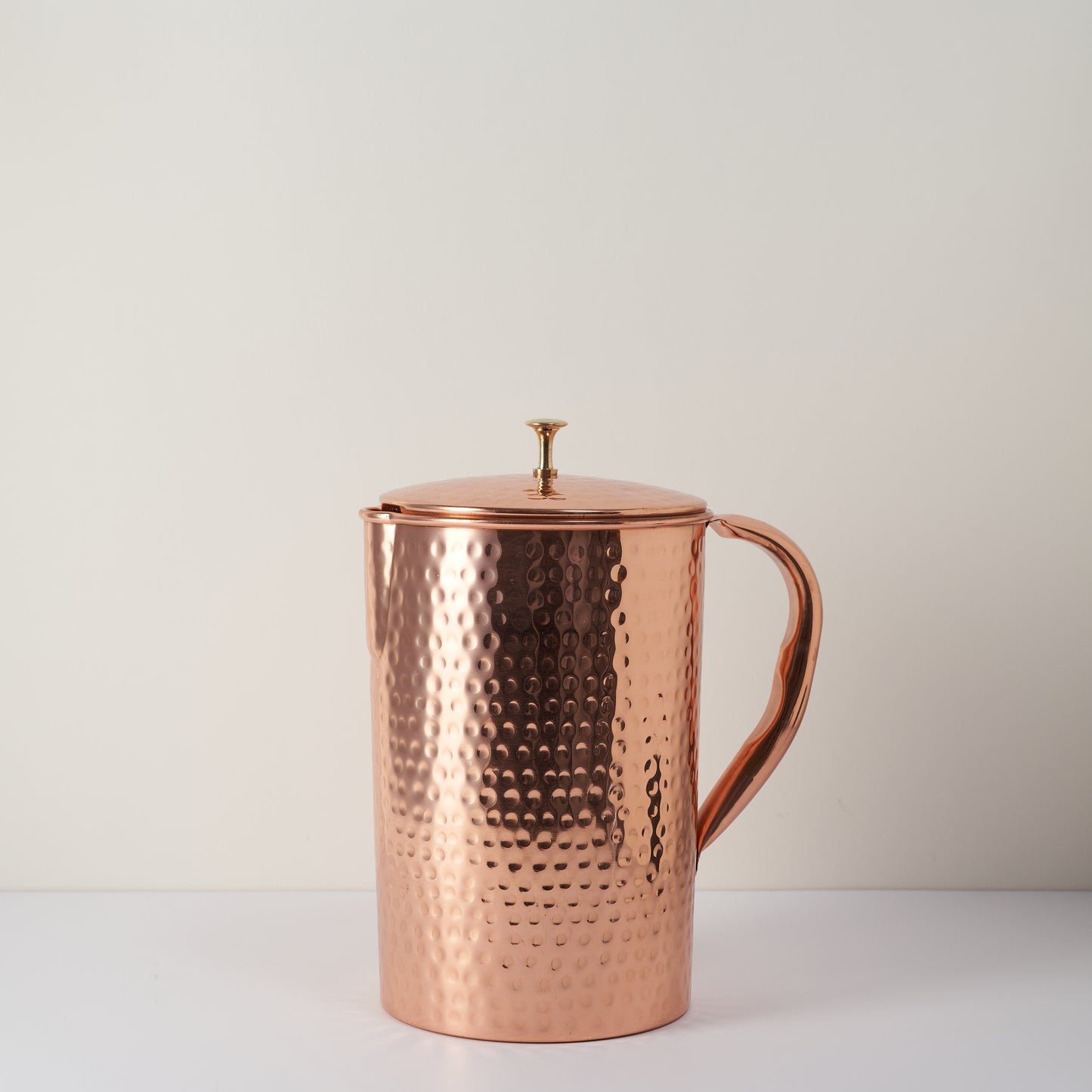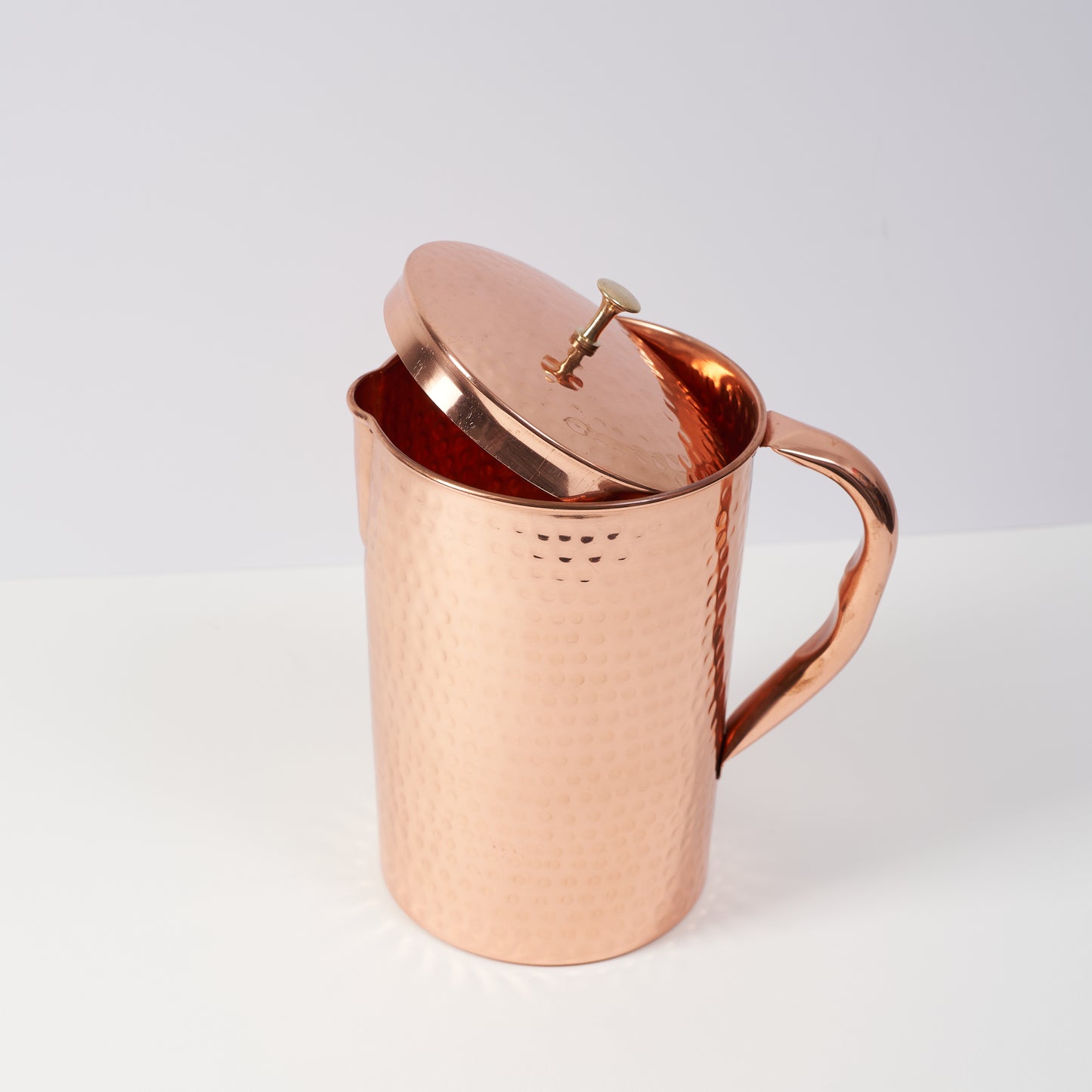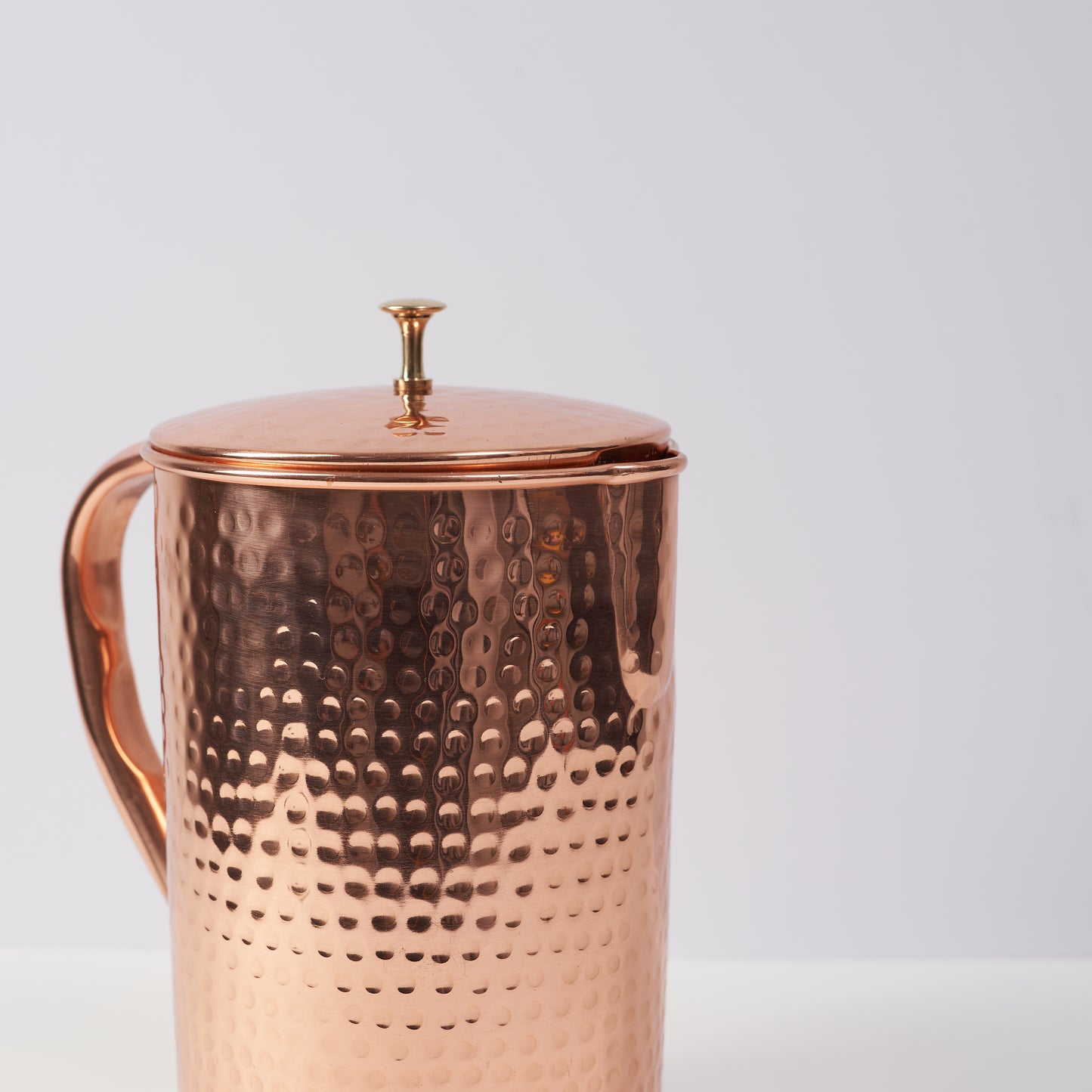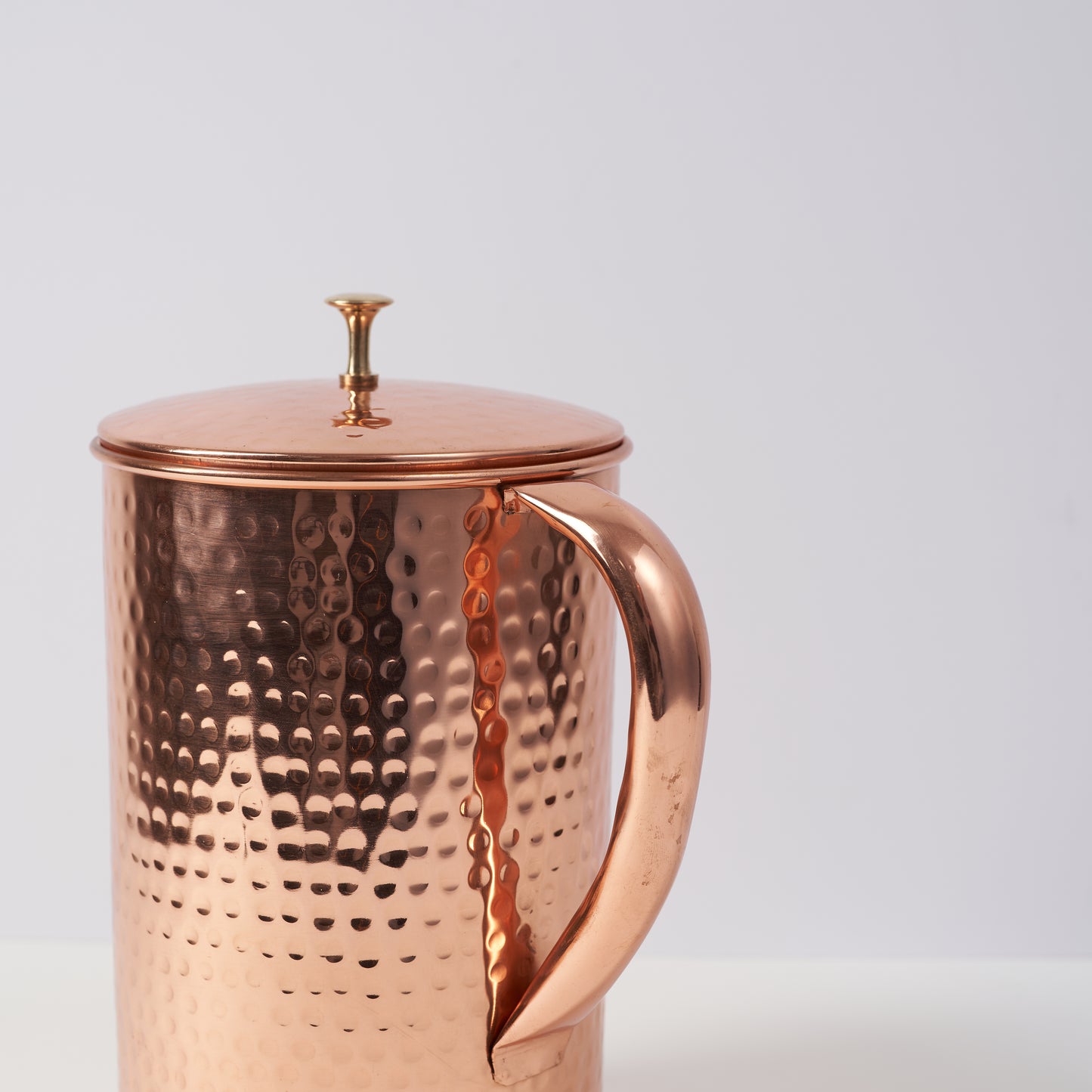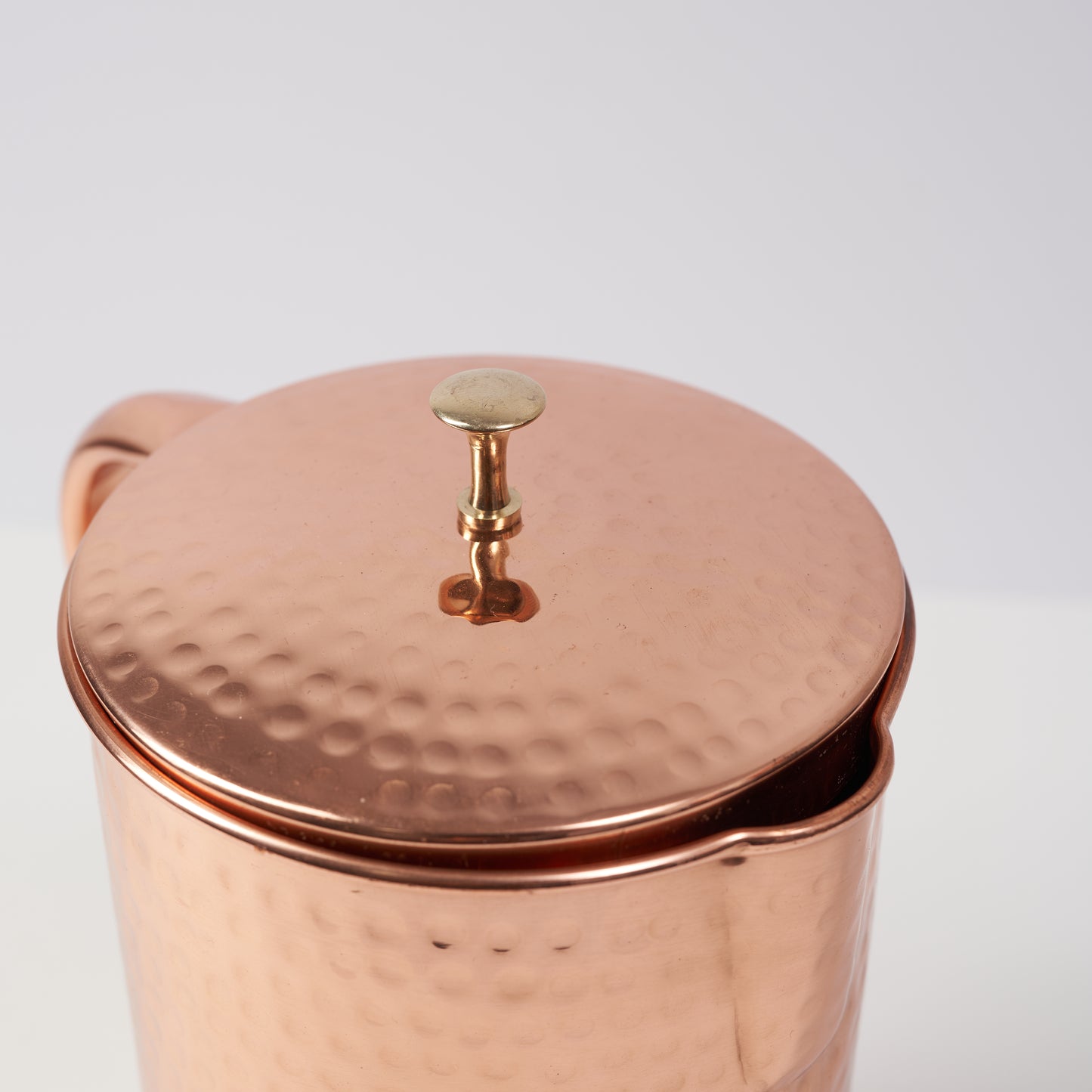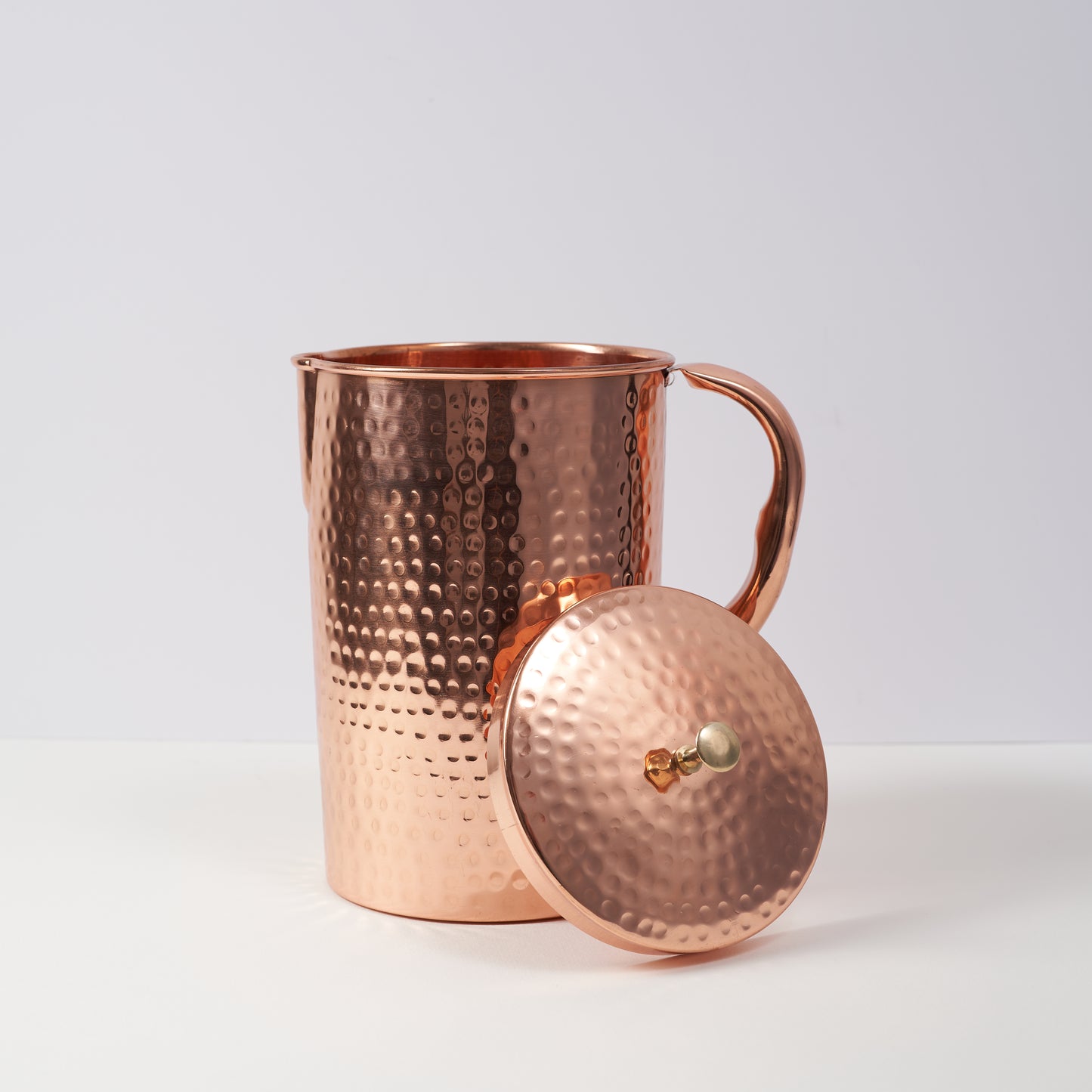 Pure Copper Jug
Benefits of Using a Copper Jug

Copper is known to be effective in killing harmful baceteria. Storing water for three hours or so in a copper bottle can kill harmful bacteria
Improves cardiovascular health
Reducing the risk of cancer
Boosting your immune system
Protects against cellular damage & the development of chronic diseases
Specifications

Hand-made in India
2L capacity
Locally-stocked in Australia
Express Shipping
Care Instructions

First time usage

Be sure to rinse your Copper bottle with warm water, fill your bottle with water and then leave for six to eight hours. Do not consume this water. This is an important step to clean your water bottle of any dirt or production residue. This step is also important to activate the copper ions within your bottle.

Your new friend in hydration can last you a lifetime with a little TLC. Here are some useful tips :

To ensure the longevity of your bottle remember to wash it frequently with room temperature to warm water. Remember that copper is naturally antibacterial, our bottles therefore contain natural self-sterilising properties and do not require any chemical assistance to be cleaned.
A drop or two of vinegar along with room temperature to warm water can be used to rinse the bottle.
If you really need to scrub, lemon and salt make a formidable combination to restore it's shine. Cut a lemon in half and sprinkle salt on the fruit's cut side, rub the cut side with the salt gently over copper, rinse and dry.

Precautions

Your bottle is all about the simple things in linfe, it is not refrigerator, microwave or dishwasher safe.
Do not use boiling water to wash or fill your bottle.
Room temperature to colo water is the best water for your bottle.
Copper has a lot of character, it is natural for it to grow in character with use, you can expect to see some tarnishes over time. Caring for your bottle properly and frequently can mitigate it's ageing process.
The water stored in your copper bottle is already infused with the best health benefits, do not add any other liquid solutions such as carbonated drinks, fruit drinks or fruit peelsto the water in your bottle.
The Copper Culture Guarantee

Dispatched next working day

Your order is shipped by us, anywhere in Australia the very next business day.

The copper in our bottles is lab-test for purity along with our manufacturer's lab test report.

If for whatever reason - you aren't happy with our product ; we'll be happy to accept a return for your money back.
Locally stocked

Products are shipped out to you within one business day, anywhere in Australia

Nature's Friend

By purchasing a copper bottle you have made a conscious choice to preserve our beautiful planet!

Copper water bottles have no expiry date and can last for a lifetime of hydration!

100% Pure Copper

Grab a magnet, put it against the bottle and see for yourself.

Copper & magnets aren't friends.

Money-back Guarantee

Don't like your bottle? We won't hold it against you. Reach out to us and we'll organise for you to have your money back.